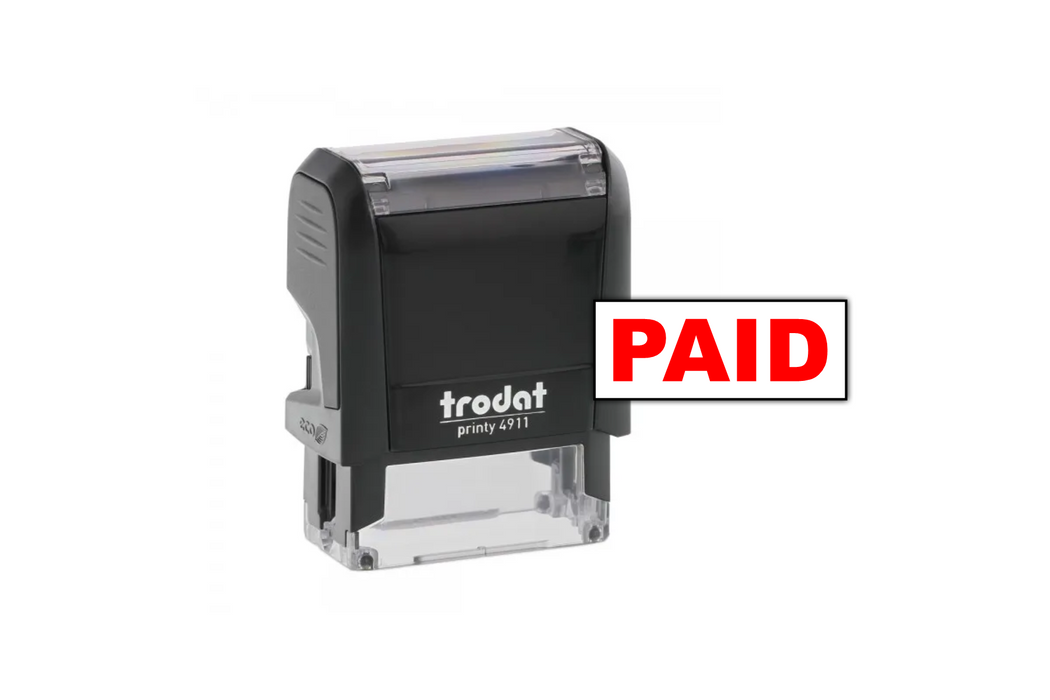 PAID Stamp
Sale
Sale
Original price
$26.75
-
Original price
$26.75
Stamp Imprint Size: 9/16" x 1-1/2"
Model Number: 4911
This is a self inking stamp meaning that all you have to do is press down and your stamp will do the rest.
This stamp is made using the Trodat Printy series.
The Trodat Printy series is known for its reliability, clean impressions, as well as its eco-friendly inks and cases.
This paid stamp is a quick and easy way to mark your invoices/documents without having to write it out each time. The Red ink also makes it bold and noticeable on standard white paper!