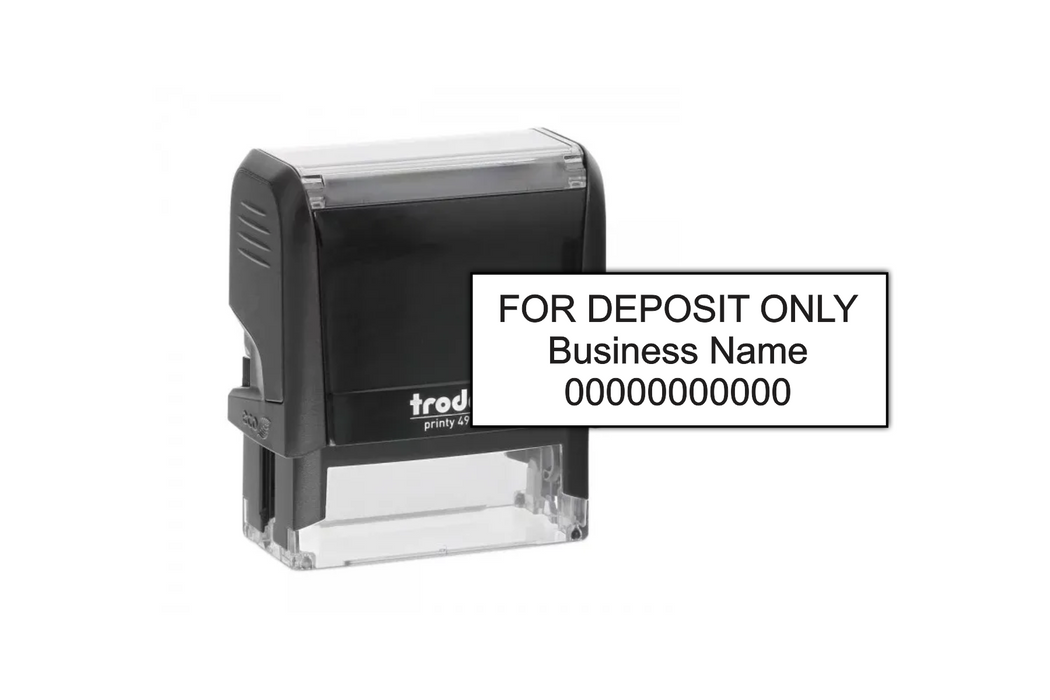 For Deposit Only Stamp - 3 Lines
Sale
Sale
Original price
$28.75
-
Original price
$28.75
This bank deposit stamp is sure to streamline your deposits and save you time! This 3 line stamp is a shorter and simplified version of the standard deposit stamp and only includes the very important information such as the business name and account number.
Trodat Printy 4913

7/8" x 2-3/8" Max Impression Size

Rectangular Stamp Shape

Add Custom Text or Logo/Design
The 4913 is a self inking stamp, meaning all you have to do is press down on the top and it will stamp down. It also means that the rubber die will be inked every time the stamp returns to it's home position, so you don't have to worry about inking the stamp yourself. 
The Trodat Printy stamp cases are known for their reliability, clean impressions, eco-friendliness.
Rubber stamps are great for many different uses, such as: streamlining your work processes, saving you time by quickly adding text/designs, saving you money by adding branding/designs to surfaces, and/or stepping up your crafting.
To get started creating your own rubber stamp, click the "Customize" button now!